Easy Back to School Supply Shopping
Are you looking for a way to bring school spirit to your university through promotional products? Then read more to learn about our tips and tricks for the best school year ever.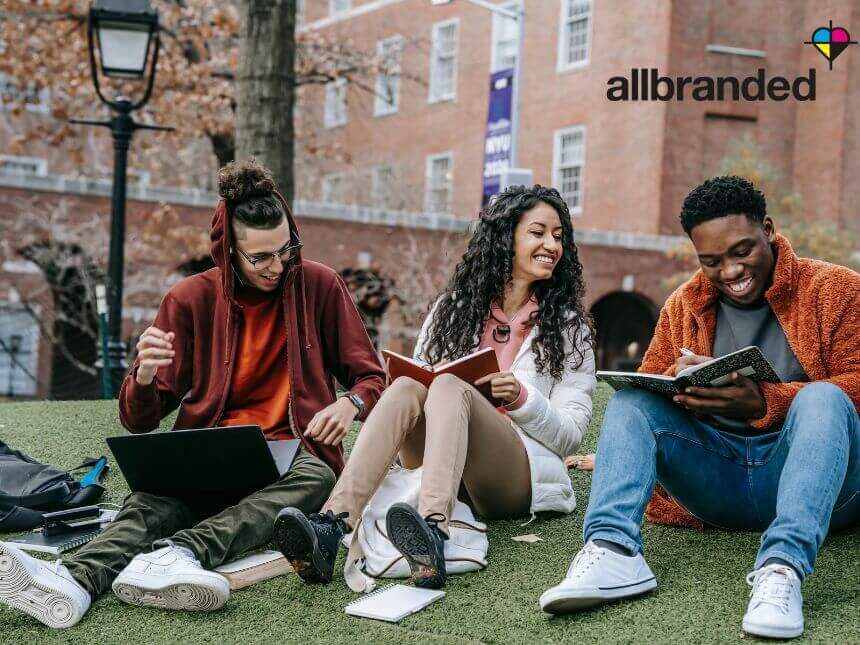 Completing your back to school shopping
Sadly, the days are getting shorter, which means that summer is ending soon and school is rapidly approaching again. Whether you are excited to jump back into your school routine or not, the time to shop for school supplies is now. Here are some tips that we have collected for you so you can make this back to school transition as painless as possible.
It is time to get organized and purchase everything you need for you to have a successful school year at college. We have scoured our inventory to choose the items that we think will work best for you, not only in terms of price, but also for quality. Whether you are looking for new back to school clothes or if you want to fill their backpacks with notebooks, water bottles, pens and more, we have you covered.
Allbranded believes in providing quality promotional products for teachers, professors and students who are heading back to college this fall. Read on to learn about our favorite products and tips to make this year the best school year yet.
Backpacks - The Back to School Hero
Backpacks are essential for carrying everything students need when they go to college. Plus, nowadays, everything is done with electronic devices like laptops and computers, so you will need to find something that is both stylish and functional. That is why searching for a quality backpack is important – you want something that will adapt to your needs, but is also comfortable.
That is why we recommend the Urban Computer Backpack. The sleek design helps you avoid the bulkiness of other backpacks while still giving you enough space to carry everything, including a 15 inch laptop. It comes with a zipped front pocket to securely keep your phone, tech accessories and anything else important. The side has a mesh pocket for you to carry a reusable water bottle and you can adjust the padded shoulder straps for maximum comfort.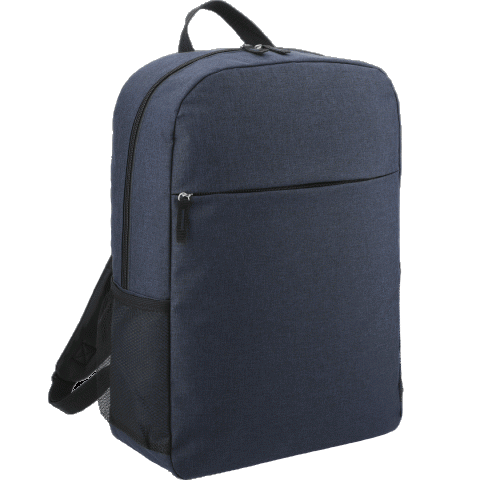 Pens and Pencils and Styluses, Oh My!
Despite the world going digital, there is something to be said about trusty pens and pencils. Writing down important information during classes and lectures is a great way to learn the material better. Holding a pen or pencil is also a great tool to tap into your creativity, especially if the pens come in multiple colors. Writing with a pen can also help them develop and improve fine motor skills.
As mentioned, a lot of the tasks today are done on a screen, making it important and useful to use a stylus pen. Save space and money when you use a combination of a digital pen and a writing pen – a staple for modern lecture halls. To go even further, choose a stylus pen that has different colors, like the popular Tempo Multi-Ink Pen-Stylus. Twist the pen to choose from three different colors, black, blue or red, or flip the pen over and use the top stylus for touchscreens.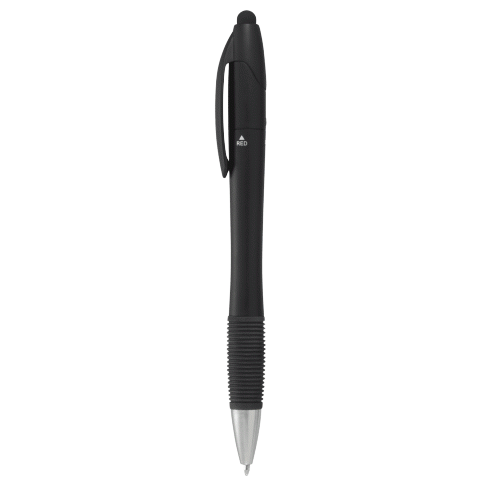 A Tried and True Classic - The Notebook
In order to keep your lecture and class notes organized and in order, you should reach for a classic notebook. What makes notebooks great is that they really cater to all your specific needs. Whether you need a specific color, size or style, you can find notebooks that work best for you. Some important things to consider when picking a notebook are whether or not you would like the pages to be lined, either option is good for taking notes, and how sturdy the pages are in order to avoid rips and tears.
Based on this criteria, the Duchess Spiral Notebook is a solid choice. The spiral bind keeps the pages together well and it is great for easily tearing out pages when needed. The hard cover, which comes in multiple colors, protects the pages when you carry around or in a backpack.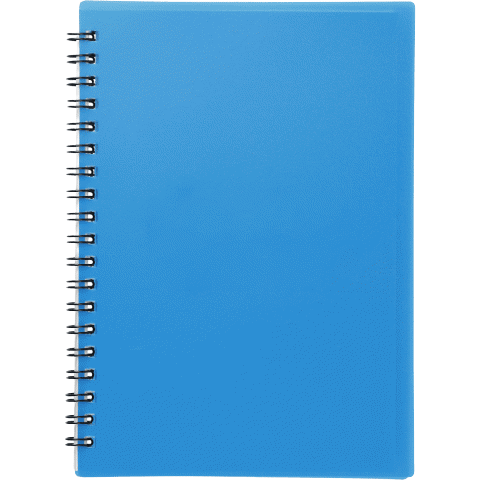 Drink Up with Reusable Water Bottles
Staying hydrated throughout the day is important and now it is easy to do when you use a reusable water bottle. Not only will drinking water throughout the day curb cravings for sugary drinks, which can lead to health problems, but using a water bottle is also a great way to increase focus through hydration. Fresh clean water is also great to have when traveling to and from your classes in case of emergencies. Plus, avoid single use plastic bottles and invest in a stainless steel or glass water bottle.
Combine everything mentioned above when you purchase a Vida Stainless Steel Bottle, which can hold up to 24 oz. This durable water bottle is made from single-wall stainless steel with a screw-on lid and a metal handling loop. It can be used while walking to and from campus or students can bring it with them to the library to study.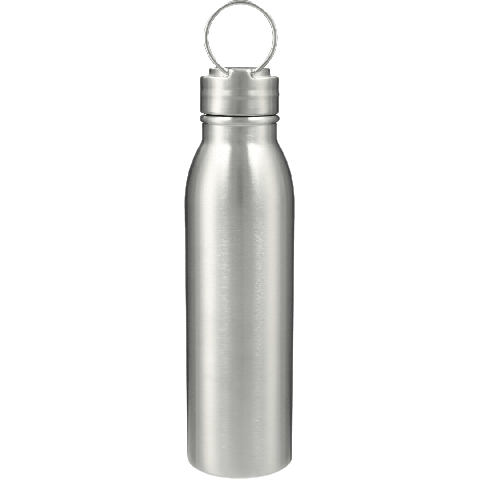 Back to School Shopping Complete
With our tips and tricks, you are able to purchase everything you need to have a great school year. At allbranded, you can order all these products and more plus, you have the option to imprint them with your university's name or logo. The sooner you order, the sooner these products will arrive for your first day of school. What are you waiting for? Check out the full list of products and available printing methods when you order with allbranded.