Order Process
1
Find All The Right Essentials
Easily find your desired promotional product with our navigation, search bar and product recommendations. If you still need some inspiration, we recommend you take a look at our blog or our Inspiration section for even more ideas.
2
Customize the Merchandise
With our product configuration you can custom-print your promotional items in just a few clicks. Follow the selection options step by step on each individual product page as all possible combinations will be displayed. Firstly, you decide which color your item should have as there are different colors to choose from, depending on the product. Then you select the desired branding, print position and print area. Depending on the selected branding option, it may be that the print position and the print area are already specified. For more about which branding option you should choose and what each branding type means, you can check out our Glossary. At the end of the configuration, you determine the desired quantity of your promotional items. The calculated price always corresponds to the currently selected configuration.
Once you have configured a product based on your wishes, you can add the product to the shopping cart and continue shopping for more giveaways. Once you have placed your selected items in the shopping cart, you can proceed to checkout and review your order again.
In this step, upload your print data, meaning your logo, in the shopping cart. Your logo file should be vector-based so that the print motif does not appear blurred. The following file formats are suitable: .pdf, .eps, .ai. The following formats are NOT vector-based and are therefore NOT accepted: .jpeg, .png, .gif, .tiff. You can read more about what is and what is not a vector graphic in our FAQ section. If you wish to have a specific color for your brand, you may need to specify a Pantone color so that we can meet your CI guidelines exactly.
The next step is to proceed to the checkout. If you already have an account, log in with your login credentials. If you are new to us, you will need to register and create an account. You have the option to create an account while checking out. To do so, simply click on the "Register Now" button on the page. Once logged in, the next step is to check your billing and shipping address. Click on "Next" and select your desired shipping and payment method, then click "Next." In the last step, please double check all the details of your order. After you have read and accepted the general terms and conditions, you can complete your order by clicking on "Order Now." As soon as we have received and verified your order, we will send you an order confirmation.
6
Receive & Approve Print Preview
If you have ordered promotional items with branding, you will receive a free print preview of your promotional item within 12 hours. Please check the individual points of the print preview, specifically the quantity, product color, print color, position of the logo, warnings, etc., carefully and approve them, or inform us of your change requests. In case of change requests, you will receive a new and updated print preview based on your request. Please note that changes to the proof may cause slight delays. As soon as you have approved the new proof and we have received your payment, we will start production.
7
Promotional Item Delivery
When production is complete, your promotional items will be shipped to your specified delivery address. Of course, we will also send you a link with the shipment tracking from our provider as soon as we have this information. Once your promotional items have arrived, it's time to unpack, test and distribute! If you are completely satisfied, we look forward to your next order. If there is a problem with your products, which we hope there won't be, contact us as soon as possible and we'll work with you to find a solution!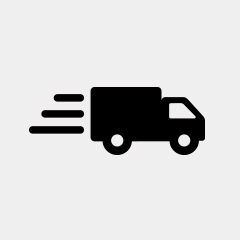 Delivery Info
The production and delivery times depend on the promotional item and its unique design. Your delivery address can also play a role. You can find information on the respective delivery time on the specific product detail page. Select promotional items are available with the 48-hour rush production option. Please note the specific requirements for rush production on the individual product page.
As for the delivery costs, this depends on your delivery address. Your cost will be determined by your location, along with which type of delivery option you choose: standard, 2nd Day shipping or Next Day shipping. The prices can vary depending on which shipping method you choose. You can learn more about the shipping information here. If you order a sample, the price will always be $6 per order.