Order Process
1
Find All The Right Essentials
Browse the online shop and find all the right essentials for your brand. Browse through our promotional products to find the right company gifts.
2
Customize the Merchandise
Thanks to our user-friendly website and product configurator, you can customize absolutely all the products on the website with just a few clicks. Simply follow the options step by step - all possible combinations will be displayed. The calculated price always corresponds to the currently selected configuration.
Listed here are the steps that need to be followed in order to complete Customizing Your Order
Color: Depending on the product, there are different colors to choose from. if your desired product has multiple color options make sure to choose the correct one you desire, you can view the different color styles in the image previews
Branding: Choose the type of imprint method you desire, this varies by product (ex. Color Print, Digital Print, Laser, Deboss, Embroidery, 3D Raised) learn more about this: HERE You will also need to match your desired imprint method with the number of colors needed for your artwork in this section
Printing Position: Pick your desired printing position, some articles have more than one area that can be customized. Most smaller items only have one
Printing Area: Choose the area size you want your artwork to be within in the designated printing position.
*Sometimes there is only one option, (e.g. printing area is 10 x 10 cm fixed)
Quantity: Lastly Choose the number of products needed for your order, We require a minimum amount for many products to be customized.
Once you finished customizing a product, you can simply add that to the cart and continue shopping for more company gifts.
If you've added all the right essentials to the basket, you can proceed to checkout and review your order. It's that easy!
If you haven't uploaded your logo just yet, now's the perfect time to do it. Regardless of whether it's a logo, a slogan, a motto, or a distinctive sign for your brand, personalize your company gifts at this stage of the checkout. The logo can be uploaded in the shopping cart under Upload Print Data
In order to avoid blurry images and low-quality customizations, we kindly ask all our customers to make sure the uploaded logo is vector-based. For instance, the following formats are vector images: .svg, .pdf, .eps, .ai etc. The following formats are NOT vector-based and will NOT be accepted: .jpeg, .png, .gif, .tiff etc.
Once you're at the checkout, you will be asked to either log in with your already existing account or create a new one.
If you're new to allbranded.com, this is the perfect time to quickly create a free-of-charge account and register.
In the next step, we recommend you:
Fill in your billing details and delivery address.
Click on 'Continue' and choose your preferred payment method.
Last but not least, please double-check the order overview to make sure all info is accurate.
You can complete your order by clicking on "Order Now". It's that easy!
We have received your order! After we have checked your order, you will receive an order confirmation by email.
If you have ordered promotional products with branding, you will receive a print preview within 2 to 4 hours.
As soon as your payment has been confirmed, we will start production.
Attention: With selected EXPRESS products, you will not receive proof for approval for printing; we will start production right away.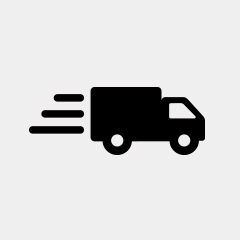 Delivery Info
On top of free print previews and affordable samples, your products will be delivered straight to your doorstep.
Delivery times vary on order size and location of the shipping address from our east coast suppliers. Some products have the option for Express delivery.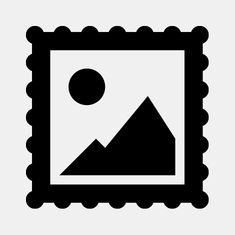 Free Print Previews
We recommend you opt for the print preview option whenever available. Not only can you take advantage of this option for free, but you get to virtually inspect your favorite personalized products with just a few clicks. What's not to like about it?
Because we want to make sure your preview will be perfectly accurate, our team takes the time to review it, which is why the print preview will be made available to you within 2 to 4 hours from the moment you request it.