Best Corporate Christmas Gifts for Clients & Customers
Are you looking for some promotional gifts to hand out to your clients and customers this holiday season? Then you should read on to learn about some of the best corporate Christmas gifts to hand out this year.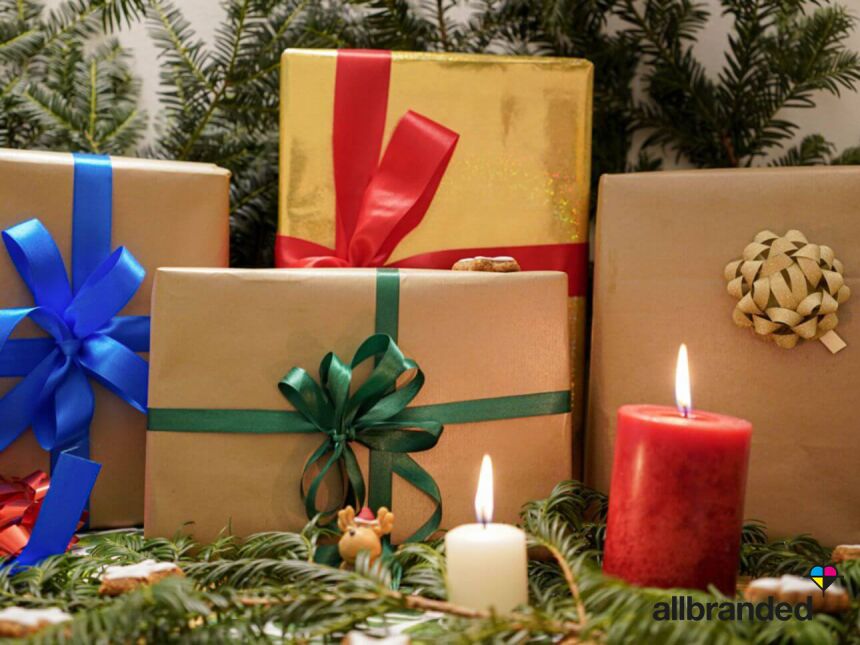 The end of the year is a time for celebrating all the things you accomplished this year. While it makes sense to reward and celebrate your employees or coworkers, you should not forget the other group of people who help you achieve your goals - your clients and customers. Send your favorite customers and clients some fun and unique promotional gifts this year to thank them for their loyal support of confidence over the last year. We have compiled a list of tips and tricks for choosing holiday gifts, along with some of the best promotional items you can order and send out to the happy recipients.
Tips & Secrets for Sending Out Corporate Gifts
Before we get into the list, it might be helpful to explain some of the best ways you can make sure you send the best holiday gift this year.
Know your audience
Knowing your audience will guarantee that you will send the correct gift to the right person. If you have a client who loves coffee, it would make sense to send them a custom mug instead of a custom fanny pack. Not only will the recipient appreciate the gift more, but you would not have wasted your money on a useless gift.
Choosing the right gift
Once you know your overall audience, you still need to know the specifics and choose not only the right gift, but the perfect one for your customer or client. Using the caffeine addict again, maybe you know they like coffee, but do they prefer hot coffee? Cold coffee? Do they like to drink while commuting to work? These types of specific questions will take your gift from good to great. If your coffee lover prefers cold coffee on the way to work, then it might make sense to send them a personalized tumbler with a straw as that checks all the right boxes.
Make it a painless and pleasant process
Once you have all those other points confirmed, then you need to order. That is where we come in. allbranded helps you order the right promotional product gift without the difficulties of other stores. You can choose from a wide variety of products and with the simple design upload at checkout, you can skip a difficult logo process.
What the best corporate client and customer gifts look like
When sending out Christmas and holiday gifts, you want to make sure your recipient knows who sent it. This year, make sure you include your logo, slogan or design to the product so your client or customer will know who sent them such a thoughtful gift.
Client Gifts They Appreciate
Now that we have the guideline set out for the best corporate holiday gift, here are some of the ones you should consider sending this year. We spoke with our customers and these are the gifts they enjoyed the most and wished someone would have sent them. Make a big impression and leave a big mark in the hearts of your clients and customers this year.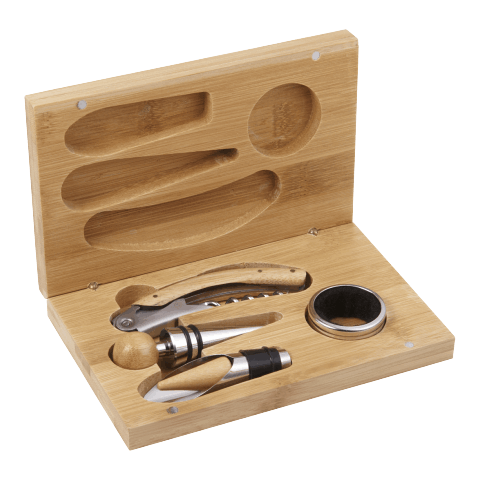 4 Piece Bamboo Wine Gift Set
This 4-piece bamboo wine gift set is perfect for anyone who enjoys wine. It comes with all the essentials, including a wine stopper, a foil cutter, a bottle opener and a pourer. Plus, it is made from bamboo, so it is a perfect sustainable Christmas gift.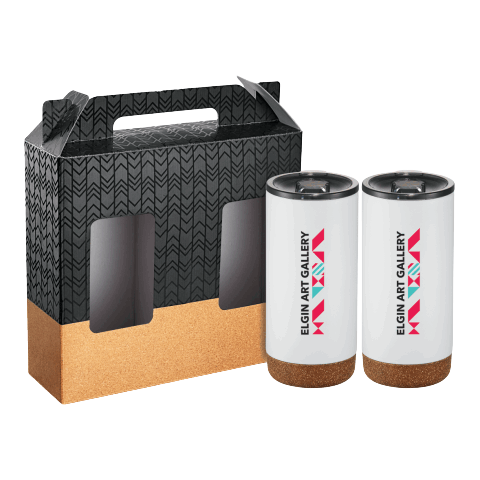 Valhalla Copper Vacuum Tumbler Gift Set with Cork
Another option for an eco-friendly holiday gift, this copper vacuum tumbler gift set. This branded drinkware item is perfect for the holiday season. It includes two 16 oz tumblers with double-wall stainless steel construction to keep your cold drinks cold and your hot drinks hot for longer.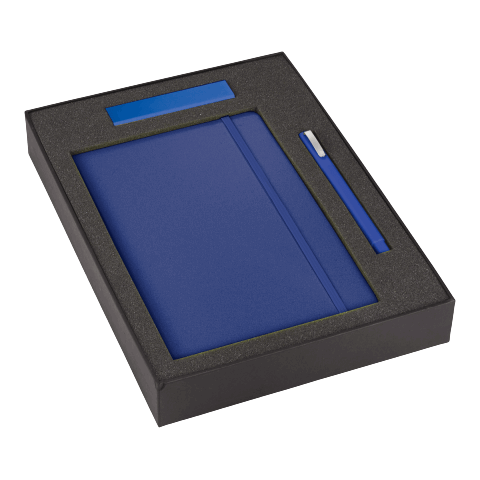 Ambassador Power Gift Set
This gift set is great, as it is the perfect combination of a custom notebook, a promotional pen and a branded power bank. This is the ultimate gift for clients and customers who work in an office environment as they will likely use all these items every day.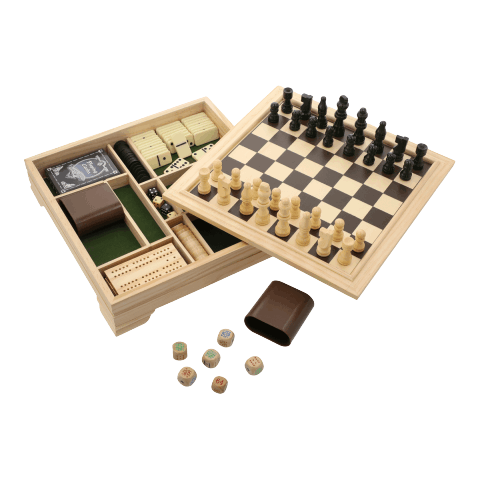 Lifestyle 7-in-1 Desktop Game Set
This corporate gift is perfect to send to clients and customers because the fun never has to stop. Lunch breaks no longer need to be boring and lonely. Your clients and customers will appreciate the uniqueness and variety custom board games can offer. The 7-in-1 desktop game set includes pieces and boards for 7 different games including:
Checkers
Chess
Backgammon
Dominos (28 included)
Cribbage (board and pegs included)
Standard deck of cards
4 Dice
Plus an instruction booklet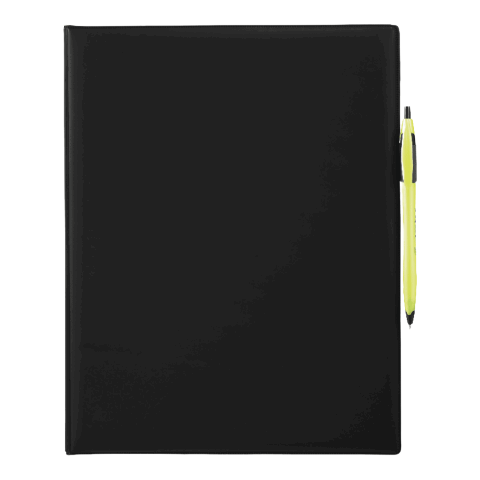 Maxx Padfolio
While a padfolio as a Christmas gift might seem boring, it is really anything but! This Maxx Padfolio is so practical and useful that anyone who gets it will be overjoyed. Custom promotional padfolios are some of the most sought after holiday gifts for clients and customers.
It's Time for Christmas Shopping
Now that you have all the best tips and tricks to send unique and fun personalized promotional Christmas gifts to your clients and customers, what are you waiting for? Check out our full list for more corporate Christmas gift ideas. Or read our latest blog post about Custom Christmas Gift Ideas for Employees to get some inspiration.
Can't get enough of allbranded content?
Sign up for the allbranded newsletter to stay up to date on everything we are working on, from Christmas gifts and Black Friday deals to sustainability topics and top monthly promotional products. You will be the first to hear about our upcoming promotions and specials. Stay in the loop this holiday and Christmas season when you register your email to the allbranded mailing list today!