Custom Christmas Gift Ideas for Employees in 2022
Find tips and tricks to find the perfect employee Christmas gift this holiday season. Order promotional products people will actually want to get this year. Read more and order today!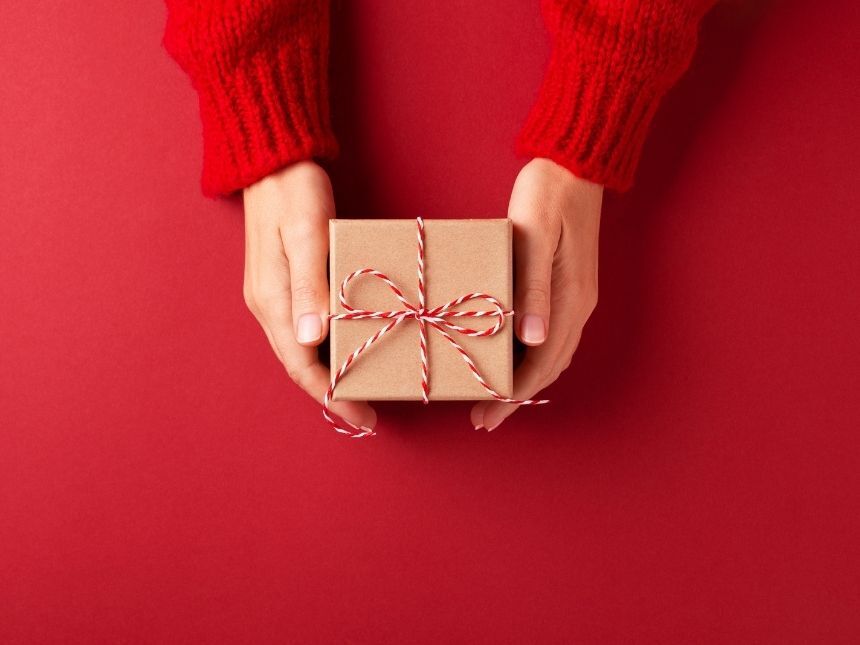 Handing out custom Christmas gifts to employees at the end of the year is a great way to celebrate all their successes that year. It is also a time to come together and end the year with a bang. If you are looking for a way to go beyond the bare minimum, consider getting personalized holidays gifts for your employees this year.
Knowing where to start can be difficult, but at allbranded, we want to make sure that getting started is the only hard part. We have compiled the best employee Christmas gift ideas for you right here. Being the experts at branded company swag and business merchandise, we know that we can offer you some quality corporate gifts for employees, clients, and partners alike.
Whether you are looking for gift ideas for employees on a budget or if you just want some small gift ideas for employees this holiday season, we have something for you. Now, without further ado, here are some of our picks for our favorite customized holiday gifts.
What to give employees for Christmas and the holiday season
That all depends on you and your budget, your employees and what type of gift you want to give. However, based on our research, some of the most popular custom gifts are long-lasting, sustainable, practical for everyday use, unique and fun! We will break down the list into the most popular categories, then highlight some products that people like you like the most! Keep reading to find the best company holiday gifts for your employees!
Mobile Accessories
Nothing is worse than going out or going to work and having your phone die on you. If only there were a way to change that! This is where power banks come in. Hand out custom wireless charging banks to everyone so no one needs to have a dead phone battery again. We also have a wide range of branded phone cases for employees and clients alike to protect their work phones or store important business cards. Whatever branded mobile accessory you choose, be sure to brand it with your company logo to make it a great corporate Christmas gift.
Catena Wireless Charging Phone Stand- From $4.92
Pep 4000 mAh Power Bank - From $9.48
Ultra Thin Fabric Wireless Charging Pad - From $13.85
Tote Bags
What is more practical than an imprinted tote bag or a custom cotton bag? You can use it for commuting to and from the office or use it when you go grocery shopping. When you add your brand to the bags, not only are you reducing the use of plastic bags and being more sustainable, but you are also reaching a wider audience due to the practicality of the bag in general. Get the most of your money and hand out personalized tote bags as employee holiday gifts.
Herringbone Jute Tote - From $4.01
Carolina 4oz Cotton Canvas Tote- From $1.74
Large Jute Tote - From $6.64
Drinkware
While custom drinkware is usually the standard employee Christmas gift, it does not have to be boring or cliche. You can find a wide range of unique items to hand out this holiday season. For those people addicted to coffee, consider getting something for an employee's morning brew, like a custom mug or a personalized tumbler for those who prefer a cold brew. Stay hydrated throughout the year with custom water bottles. Add your logo, name or business design to freshen up the office. You cannot go wrong with a classic company Christmas gift.
Sienna Ceramic Mug 14oz - From $4.81
Lagom 16oz Tumbler with Stainless Steel Straw - From $5.10
Vida 24oz Stainless Steel Bottle - From $5.25
Audio Tech & Virtual Reality
Think outside the box when it comes to staff Christmas gift ideas and give your receivers something fun that they wouldn't expect. Find unique branded gadgets that will bring some joy to those who work with you. Whether you want to hand out speakers with logos for those who want to occupy their time on their daily commute or if you want to give something unexpected like promotional drones. If you want to go all out this year, consider getting some fun custom virtual reality gifts to make an impact this Christmas & holiday season.
Virtual Reality Headset with Headphones - From $12.03
Hush Active Noise Cancellation Bluetooth Headphones - From $48.37
Light Up Logo Bluetooth Speaker - From $10.93
Apparel
Getting clothes as a Christmas present might seem like a boring option, but you could not be more wrong. Handing out custom hoodies and sweatshirts or branded polo shirts not only makes a fun gift, but it also really brings the team together. Boost your company morale and unite everyone with some promotional company apparel.
Men's ACADIA Short Sleeve Polo - From $12.10
Unisex Spire Knit Toque - From $6.01
Men's ROYCE Short Sleeve Polo - From $24.50
Houseware
For the more practical side of gift giving, you should consider handing out custom houseware items such as cozy branded blankets or custom kitchenware. For more seasonal items, you can also consider getting custom BBQ gearto use during the summer months. Since these items will be used every day, it make sense to add your company logo to them and hand them out as company swag during the Christmas and holiday season
Game Day Stadium Blanket - From $16.77
Field & Co.® Sherpa Blanket - From $25.66
3 Piece BBQ set in Aluminum Case - From $13.49
What are good Christmas gifts for employees?
While we provide quality options for you, it all comes down to you knowing your employees best. Give something from the heart and make it special. Browse our selection of custom promotional products and make this year one to remember!
Do you want more allbranded content?
Sign up for the allbranded newsletter to stay up to date on everything we are working on. You will be the first to hear about our upcoming promotions and specials. Stay in the loop this holiday and Christmas season when you register your email to the allbranded mailing list today!