Secret Santa & White Elephant Gifts for Coworkers
Bulk order promotional items to use as fun & unique Secret Santa gifts or host your own White Elephant party for your employees or coworkers. Make this holiday season memorable with top coworker & employee Christmas gifts from allbranded.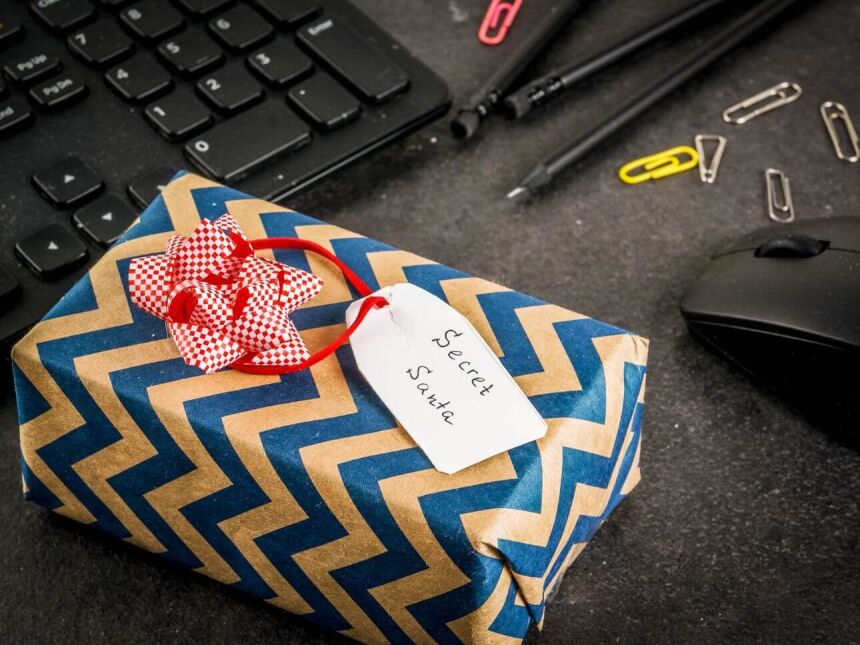 The holiday & Christmas season is rapidly approaching, which means it is time to start thinking about employee and coworker gifts. If you want to host a Secret Santa or White Elephant party, now is the time to buy promotional gifts.
The end of the year is a great time to sit back and relax and reflect on all the goals you and your team have accomplished this year. What better way to celebrate than to hand out employee gifts to thank everyone for their hard work? At allbranded, we have you covered. Order custom-printed promotional items to hand out at your next Secret Santa or White Elephant party to promote brand awareness, but also appreciation.
Read on to see which items we thought would make the best types of gifts to hand out this season. Don't wait around though, the end of the year will be here before you know it, so order now!
Secret Santa Gift Ideas for Coworkers
When choosing a gift, there are some things to consider. To send a good gift, you want to consider who your receiver will be. Try to think of something they would enjoy or something they would need. These types are more meaningful than any random type of gift your coworker might not like in the end. If you have any more questions or if you would like to read about giving employees Christmas gifts in more detail, please read our blog post about it.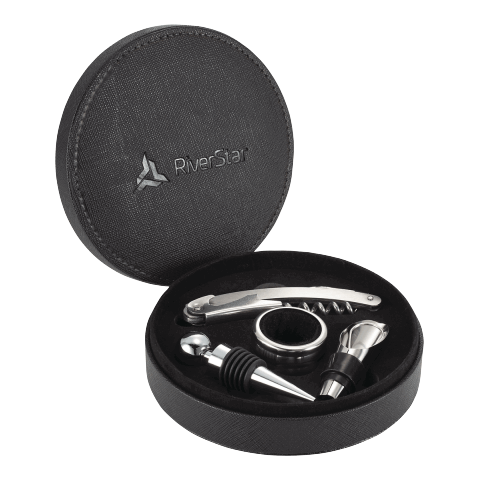 Modena Wine Gift Set
Gift sets are always nice to get because they include everything you need in one packaging. Starting at only $18.23, you can get this custom wine gift set. This is perfect for any wine lover at work because it comes with 5 unique pieces. The coworker who receives this as a Secret Santa gift will be so happy.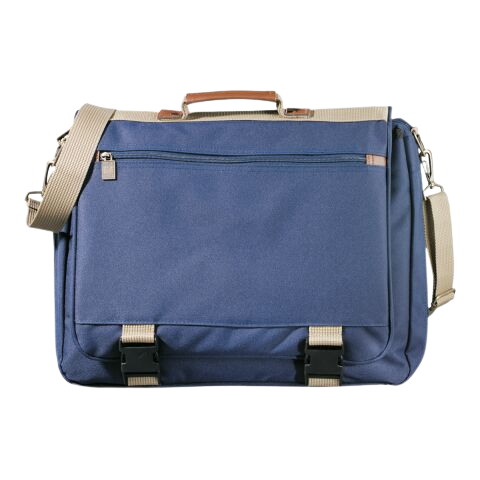 Northwest Expandable Messenger Bag
This computer messenger bag is affordable and practical for everyone who commutes to and from the office. Prices start at $17.35, so these bags can fit into most Secret Santa gift budgets. Custom promotional laptop bags are great to hand out as employee gifts because they are so practical.
This laptop bag in particular because it has multiple pockets that are easily accessible and are zippered.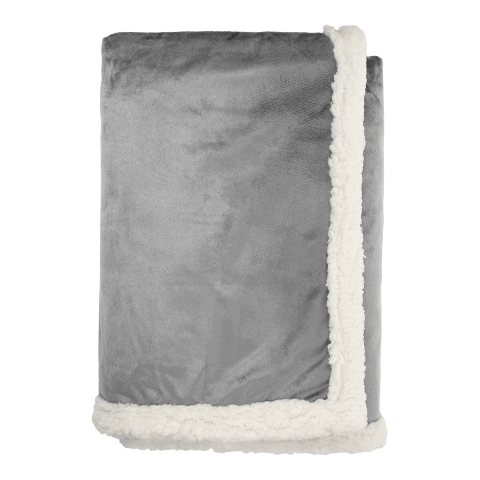 Field & Co.® Sherpa Blanket
Nothing gets people more in the Christmas spirit than a nice fuzzy and warm blanket. You can order promotional blankets with your company logo on them but you don't need to sacrifice quality. This sherpa blanket is made from polyester fleece, so you know it can keep your coworker warm on even the coldest and darkest nights. Starting at $25.66, this blanket is moderately priced, especially for the high-quality materials that are used.
Secret Santa items are usually considered the more practical and traditional employee gifts, but that doesn't mean they have to be boring. With our choices for coworker Secret Santa gifts, you can find a wide variety of products that can work for all types of people!
White Elephant Gift Ideas for Employees
What is a white elephant gift you might ask? Generally, they are considered to be extravagant or impractical gifts that cannot be easily disposed of. However, you can find fun and creative gifts that people will actually want to keep. While these types of gifts might generally be considered impractical or not very eco-friendly, you can find a wide selection of sustainable gifts to be used as white elephant gifts.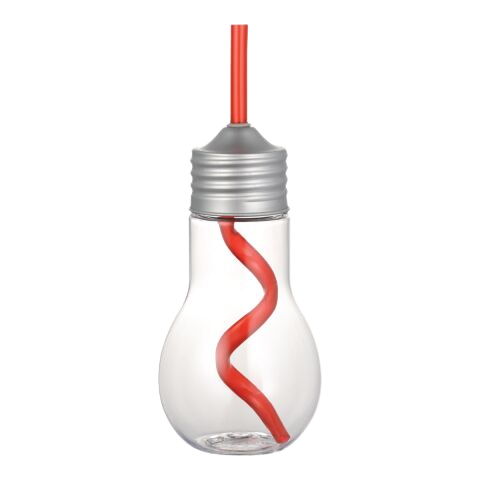 Light Bulb 20oz Tumbler with Straw
Starting at only $2.99, this entertaining custom tumbler with a straw is perfect as a white elephant gift. Made from BPA-free plastic, this lightbulb-shaped tumbler will truly be a hit at the party. You can order one with your own custom design on it to hand out to one lucky recipient or you can bulk order to add one-of-a-kind tumblers to your office.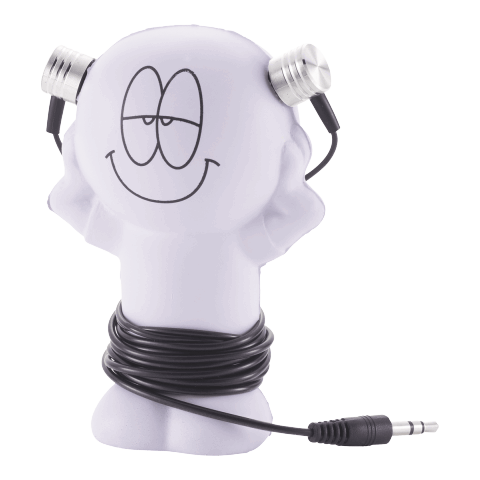 Little Guy Wired Earbuds
This funky little guy starts from $.43 making it a budget-friendly option. This Little Guy Wired Earbuds is a two-in-one promotional earbud set that actually doubles as a stress reliever. This Little Guy would make a great addition to any desk, whether that is in an office or a home office setup. This little guy will keep you entertained for hours on end.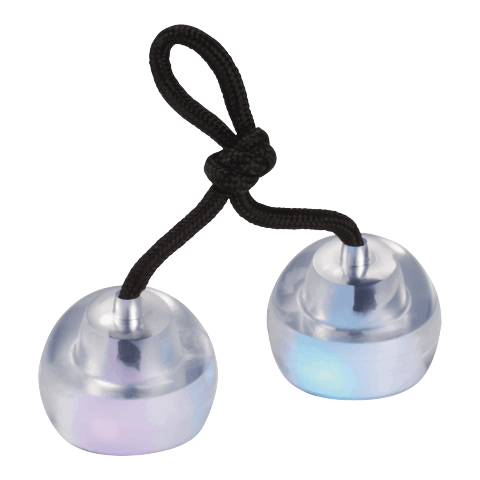 Clicker Widget
Do you need a distraction from work? Then this clicker widget is right for you! Starting at just $0.70, you can't afford not to get this. Add your company logo to the front and watch people go crazy for it all night long. Custom promotional games don't need to be things like chess or checkers, you can find amazing items that are really outside the box.
Well, there you have it! This is our list of the best Secret Santa and white elephant gifts to hand out to employees or coworkers. We also have more traditional promotional employee Christmas gifts here for you. Are you thinking of getting more traditional gifts like with Secret Santa or do you want to go the absurd route like the traditional white elephant gift?
Whichever you choose, be sure to order from allbranded. We make it easy for you to upload your custom logo or design on the website at checkout so you can skip the extra steps.