Marketing Guide for Promotional Products at allbranded
Ordering promotional products online does not need to be complicated and slow. Instead, we at allbranded have worked hard to make sure that your ordering process is smooth and painless. Read on to discover the magic of allbranded for when you want to order your next round of company swag.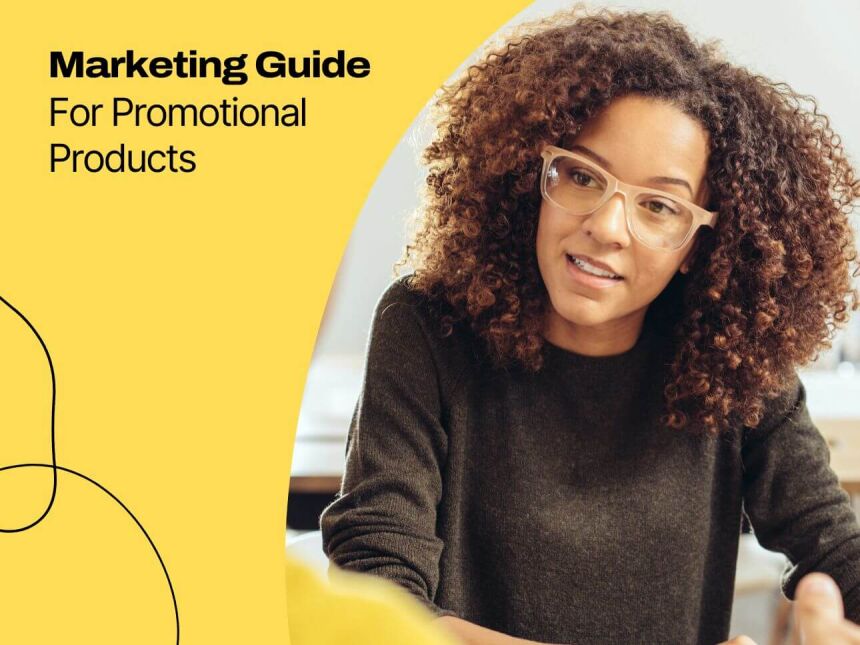 Picture this – you are in charge of ordering the next round of promotional products for your marketing campaign but you are unsure how to go about it. We have developed an inclusive marketing guide for you to easily navigate through our website to make the ordering process as painless as possible. Not only will we show you what to look for in a top promotional product and how to order it, but we will show you some of our special tips and tricks specifically for allbranded. We are here to help and answer all of your frequently asked questions.
Tip #1 - How to save money
We get it, you are on a budget. You have a limited amount of money to spend on some awesome swag for your next event but you want to make sure that you are still getting the best product for the price. Here at allbranded, we work with you to make sure you are not only happy with the product, but the experience has left you feeling like you made the right choice. Here are our insider tips and tricks for you to watch out for so you can make sure you are getting the right product while still staying within your budget.
Coupons - Promo codes are one of the most obvious ways you can save money! Before you check out, be sure to check out our active coupons page to see if there are any special sales and deals going on right now to help you save. Be sure to check for the minimum order value to ensure the code works.
Newsletter - On that same note, if you sign up for our newsletter, you get access to exclusive coupons and discounts. You will be the first to know about all the upcoming sales and campaigns we will be running. Register your email for our newsletter now to not miss out on any of the fun.
Scale of quantities - When you are ordering a product, you can see the unit price on the right side of the product. The unit price can vary depending on how many units of your product you are ordering. The more units or products you order at once, the cheaper the unit price per product will be! Watch out for the pop up showing you how many more products you need to order to save even more money on the unit price.
With these tips, you no longer need to worry about sacrificing quality for price – you can have both! There are many upcoming campaigns and coupons, so don't miss out on any of the fun. Sign up for the newsletter today to be the first to know. As for the unit price, check it out and see how much you can save per product when you order.
Tip #2 - Choose your branding option
You have your product, but now you need to figure out how to get your company logo onto the product. Here are some of the most popular branding options you can choose from. Of course, it all depends on the product and material as these options can sometimes be material-specific. Here are some of the most popular and common options available on our website.
Digital Print - The print image is directly transferred from the computer to the printer. It is an electrographic printing system.
Screen Print - The logo colors will be printed onto the product by using a rubber squeegee to press the colors through a sieve.
Laser Engraving - Lasers will etch your design into the product. It is not possible to laser engrave specific colors into the product. The laser design will appear as whatever color the product is.
Deboss - This is where your logo leaves an impression on the product. It means a dye is heat-pressed into your product.
Embroidery - This means your logo is created by using a needle and thread to sew the design into the product.
Sublimation - Heat is used to infuse the ink into the product, rather than printing the image directly on top. This allows the design to stay longer as it is less prone to fading.
Pad Print - A stamp is used to print the design onto the product. This type of printing is good for rounded products or any product that is not flat, as the stamp is flexible and can move with the design of the product.
Label - Your logo will appear as a full label on the product, like how you would normally see a product printed with a label.

If you thought that was interesting but you are still craving more, you can check out our full list of printing details and options on our Artwork Tips page. For an even more in depth understanding of each printing method, how it works, what materials work best and more, you can browse through our full Glossary of the most important terms.
Tip #3 - Production time vs. delivery time
We get it, ordering promotional products can be confusing, especially with this new terminology. We are here to clarify some of the special lingo and vocabulary that you may encounter to ensure you fully understand the ordering process to avoid mistakes, complications and confusions. One of the most common confusions comes from production versus delivery. Let us break it down for you so you don't need to worry.
Production Time - You may have seen some products that are considered "express." An express product means that it will be produced within 48 hours of you approving your artwork and your payment going through. The actual production is the printing or branding process, where your logo is actually printed on the product you chose. Many items have an option for express production, but not all of them, so you will need to look for the express option. The express option will be seen and chosen when you are on the product page and when you are actually configuring the product before you add it to your cart.
Delivery time - Unlike the production, you will not choose the delivery time at the product page. This will be selected when you are checking out and you have entered your payment details. There are generally three (3) options for you to choose for delivery, however this can depend on the product, so be sure to double check.
Option 1 is the regular, standard shipping option. With this option you will usually receive the product within 6-10 business days.
Option 2 is the 2nd day shipping. Since this will be shipped within two days of ordering, there can be a price increase.
Option 3 is next day shipping which means the products will be shipped out to you the very next day. Since this is the quickest option, it can often be the most expensive.
Tip #4 - Special production
When browsing through our site, did you find something that was almost exactly what you wanted? Maybe the mug handle shape was slightly different than what you wanted (round versus more square-like) or the material is not quite what you would like (polyester versus 100% cotton). This is where our special production comes in. You can reach out to our sales team via our contact form to coordinate a special production to create the perfect promotional product for your needs. You can also reach out to our team vis phone number at (786) 550 - 8068 or send us an email at cs@allbranded.com
Tip #5 - PDF quotations
If you are doing research and looking for something in advance, this PDF quotation is perfect for you. This feature is on the right hand side of the product page, right below the option to "Add to Basket." Once you click that button, "Request a Quote," you will be prompted with a few questions including the branding option, the position, the printing area and the quantity. Then when you are ready, click on the "Request a Quote" button again to automatically download a PDF of your order. It will also send you an email right away with the same PDF offer if you are signed into your allbranded account. In this PDF you can find a full breakdown of the total costs, the estimated shipping, and more. It will look like an invoice, so in case you need to request your budget, you can pass this right along to your supervisor or boss. Plus, any PDF offer you request will be saved in your allbranded account so you can quickly log into your account and directly order this product. It couldn't be any easier!
Tip #6 - Order a sample product
One of the best ways to avoid wasted time and money is to order a sample product in advance. This gives you the opportunity to look and feel the product before you commit to buying a larger quantity. Ordering a sample before you place a large order is one of the best ways you can make sure that you are getting the quality you want before fully committing to a large order. In many cases, it can save you a lot of time and money. It can also save you the hassle of an incorrect order or poor printing. Here are some of the benefits you can expect when ordering a product sample:
$6 shipping - No matter what you order, you only have to pay $6 for shipping! This is because we want to make sure that you don't spend your whole budget trying to sample a product first.
Refundable - One of the great things about allbranded is that we will refund this cost when you place the full order.
Test ride - Since you will be ordering your products online and you haven't been able to touch and see the product, this is a really important and necessary step. While it might not seem like you need to order a sample for a promotional pen, because what could go wrong with a pen? You might still want to check the feel of the pen in your hand, how smooth the writing is, what color the pen actually is, what color the ink actually is, etc.
We have created this guide to share our knowledge and expertise with you. We care about promotional products, but even more importantly, we care about you! We want to make your online ordering experience as smooth as possible. If you have any questions, please do not hesitate to contact us, we are happy to help! Or if you want to try to answer your question first by yourself, be sure to check out our full list of the most popular FAQs customers just like you have asked.