allbranded's Guide on How to Order Promotional Products Online
Now that you have learned what makes a great promotional product, you are ready to actually order. We have created a specific how-to guide to walk you through our promotional product online order process. Once you have chosen your product, you simply need to follow this step by step guide we created for you to make sure you don't miss a single thing!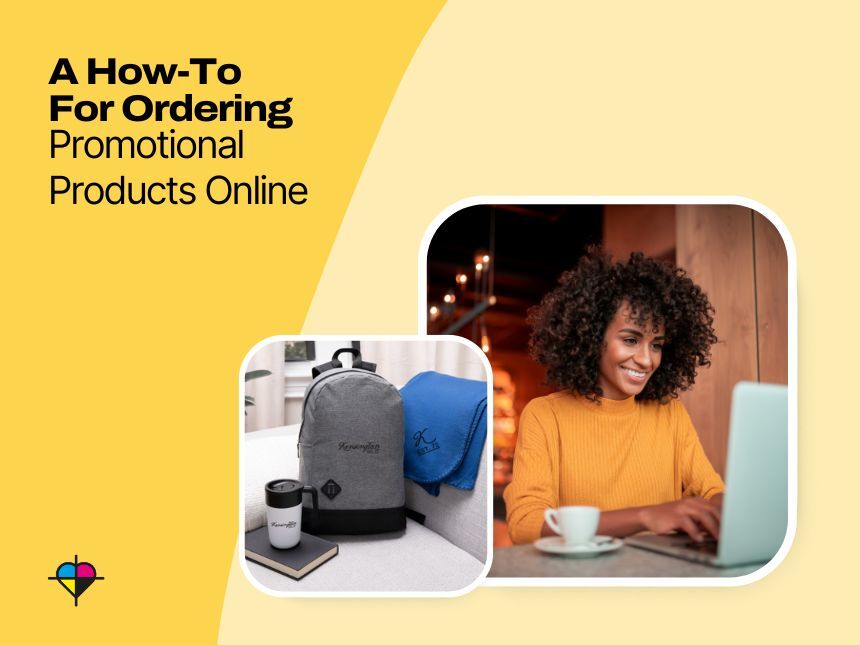 Promotional Product Ordering Process
Now that you have your business strategy for better customer retention ready to go and you have learned about what a good promotional product looks like, we can move onto the actual ordering process. In our online shop, we make it easy for you to browse for the something that you like and also the right product for your marketing strategy. Once you have that product in mind, make sure you consider these things before placing your order.
1. Production Time
This is important, especially if you are on a tight schedule. Should that be the case, consider choosing express products that only have a 48 hour production time. If you are not worried about getting your products quickly, you can choose the standard production time of 4 - 6 business days. Please note that whichever you choose, it could have an impact on your overall total cost and shipping.
2. Color
While there are some products that only have one to two options of colors, there are also some articles that come in a lot of colors. One example is promotional bags, as many times, there are various colors for you to choose from. You will see the color options listed in Step 2. When you click on the different colors, you will see the product images change colors too. This is very helpful when deciding which color is right for you and your brand. If you see a circle with an X, that means the color is currently not available. Our products are constantly being updated and restocked, so check back often.
3. Size
This is mostly important when you choose promotional apparel items. Things like promotional hats will generally be one size fits all. While the size options will vary depending on the specific product and what is available, we do offer a wide range of sizes on our site - many times from XS up to 5XL.
4. Branding Option
Since you are ordering promotional items, it makes sense that you would like your brand's or company's design on full display. This is where the branding option comes into play. We have various printing options available, but what is possible for your product depends on the type of material. However, in our online shop, there are popular options like laser engraving for anything metal like promotional keychains. For flat surfaces, you can often choose 1-8 color Digital Print transfers like on branded blankets. Embroidery is generally found on products made from fabric, so you can often choose that for branded laptop backpacks. Curved products generally have the option for 1-2 color pad printing, like on promotional gadgets or even promotional speakers and headphones. Lastly, 1-4 color screen printing for the ever popular branded drinkware. If you are interested in even more of our branding options or if you want to learn exactly what type of printing you will get, you can check out our full list in our artwork tips section.
5. Position
Once you have chosen your branding option from above, you will need to select where your custom logo or design will be printed. Many times there are options for printing on the front or back of the product. With things like branded lip balm, there are options to have a label wrap around the whole product with your company's logo.
6. Printing Area
Much like the Position step, you can choose where your logo will be printed and how big. The printing area is dependent on the specific product, but you will frequently see positions like on the front, on the back, or on the front and back for promotional mugs. For promotional t-shirts or polos, you will often see the option for printing on the sleeves or on the chest of the shirt.
7. Quantity
For the final step, you get to choose how many products you would like to order. If you know you will be handing these business merch items at trade shows or conventions, then you should consider bulk ordering a lot more. The more you order, the more budget friendly the product gets per unit. Pay attention to the minimum order amount for your product as it can vary based on what type of branding you choose. If you are on a tight budget, you can check out our small quantity promotional items. These items have a low minimum amount, so you can order in smaller batches
8. Special Production
Did you go through all this research to not find exactly what you would like? If that is the case, we do have the option for special production on your products. Read more about our special production possibilities here or contact our success team for more information.
Documents Needed When Ordering Promotional Products Online
One of the most important things you need when ordering promotional products online is a copy of your company logo or business design. It would be difficult to brand your new company swag products without having your logo to actually imprint on your products. In our online shop, you have the option to upload your logo at checkout to make it convenient for you. Plus, we want to make sure that you will love your product, so we send you a free print preview within 12 hours of uploading your logo. Before we print your products, we get your confirmation to ensure your logo looks exactly how you would like it to look. Once you give us the final approval, we can get started on producing your awesome business merch.
For consistent branding, it makes sense for you to choose your specific color for your logo. When uploading your company logo, you will need to enter your desired Pantone Color. If you are unsure of what color you would like, you can check out our Pantone Color Finder to assist you. In order to find the correct color, you should know the color name, the HEX code, the RGB or the CMYK. That way, you can add that color ID into the Pantone Color Finder to choose the correct color for your brand.
Lastly, if you are a non-profit organization or if you are tax exempt, be sure to also have your tax certification ready to go.
We have created this guide to share our knowledge and expertise with you. We care about promotional products, but even more importantly, we care about you! We want to make your online ordering experience as smooth as possible. If you have any questions, please do not hesitate to contact us, we are happy to help!
Want to be the first to hear about everything allbranded?
Stay up to date with all our behind the scenes and exclusive content coming up when you register your email to the allbranded newsletter. Check out what we are working on, from sustainability topics to even more product highlights and features. By subscribing to this mailing list, you will be the first to hear about all of our upcoming promotions and specials. Stay in the loop for everything we have planned for this year when you register your email to the allbranded mailing list today! We can't wait to see you there!